ATLANTA – An Atlanta man says he's lucky to be alive. A sneaky heart condition crept up on him, and he wouldn't have known if it weren't for his Apple Watch.
Bob Ichter is an accomplished artist with galleries across the country. He makes his own schedule with plenty of time to ride his bike. His favorite backdrop is the BeltLine. He's 65-years-old, and often cycles 75 to 100 miles at a time, so he assumed he was more than fit.
In fact, the only time Ichter doesn't find time to put down his paintbrush in exchange for a bike ride, is when the weather turns.
That was the case when the accomplished artist's normally uneventful workout took a terrible turn.
Bob Ichter riding his bike
"It was a nasty day, so I was on my Peloton instead of on the BeltLine and I checked my heart rate because that's one of the reasons why you have a watch," he said. "It was 150, and I was not riding that hard."
Normally, Ichter says his heart rate is about 70 or 60. He assumed the technology on his wrist had glitched.
"I thought, 'Something's wrong, I don't have it on right,' or whatever. But I have a friend who's a P.A. and she said, 'You need to get this checked out,'" he said.
It turns out, Ichter was in atrial fibrillation, also known as AF or AFib. He had an irregular, rapid heart rhythm.
"I didn't feel that bad. I just felt a little weird," Ichter said.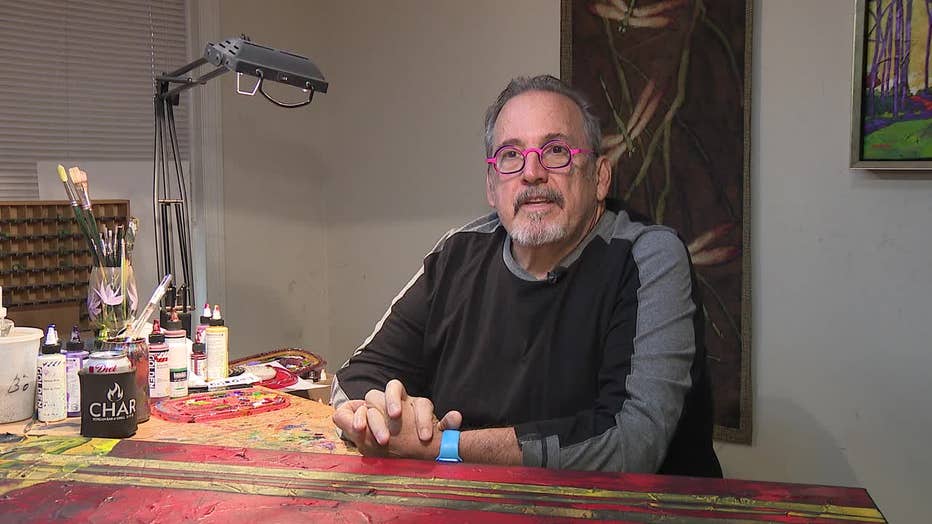 The fit 65-year-old went downhill from there, getting winded by walking across the parking lot.
That's when he finally went to see a doctor.
"My aorta was dilated, and it's possible that it could have burst," he learned.
He spent 11 days in the hospital for that diagnosis. He had a cardio conversion in which doctors shocked him while he was asleep. He spent 12 days hospitalized after surgery to replace part of his heart.
"In fact, the doctors were like, 'You are not going to last much longer at the rate you were at,' because I was in AFib starting to go into heart failure. My heart function was down there, like 25%, which is really on the border of not being able to make it," he said.
That was in March. Today, he feels "fantastic."
"I don't even think about it anymore. I don't think about the fact that there's a pig valve in my heart, or like a plastic aorta, or whatever," he laughed. "And that's one of the things that now I tell everybody: If you have an Apple Watch that has all these features, turn them on because it could save your life."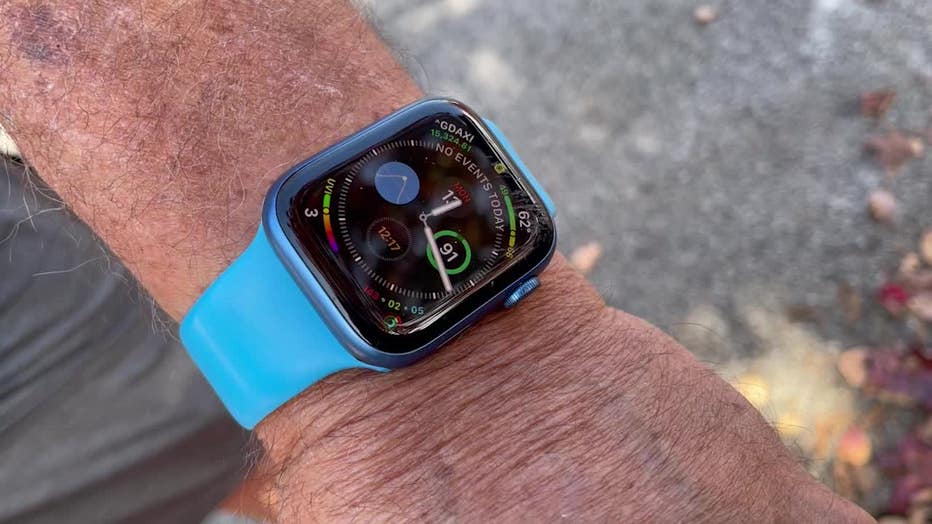 Ichter is on blood pressure medication, but he has an appointment at the beginning of the year and expects to be taken off by then.
Of course, he's grateful to Apple, but also to the doctors at Piedmont, at the Marcus Hartnell.