Vehicle repossession company Primeritus Financial Services has sold its Southeast Davidson County office building for $2,255,000, according to a Davidson County Register of Deeds Document.
The new owner of the property, located at 435 Metroplex Drive near the Harding Place overpass at Interstate 24, is Bulldog Holdings 2 LLC. That entity is managed by David Mundie, president of High Tide Technologies.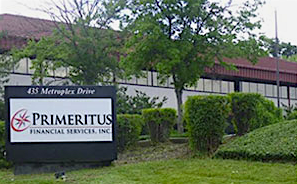 Ronnie Wenzler (executive director), Michael Havens (senior director) and Madison Wenzler (senior associate) with the local office of Cushman & Wakefield represented Mundie.
Todd Prevost and Sam Turner of the Nashville office of Toronto-based Avison Young represented Primeritus, which paid $1.5 million for the property in 2013.
Primeritus Financial Services offers services related to auto repossession, skip tracing and remarketing. The company was founded in January 2012 and has an office in El Dorado Hills, California, according to its website.