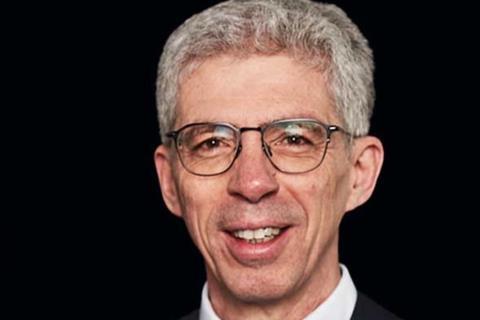 Koch Films managing director Stefan Kapelari has talked up the German media company's plans to expand internationally and to push into production following its rebrand last week as Plaion Pictures.
"Koch Films has developed from a sales organisation primarily active in German-speaking Europe to an international film company. The new brand Plaion Pictures stands for our international plans and ambitions," said Kapelari.
These plans include the possibility of expanding into new film markets such as the UK, France and Spain, and to develop its own IP.
Koch Films' parent company Koch Media (now Plaion) became part of Sweden's Embracer Group in 2018. The company has more than 2500 employees worldwide and is active in gaming and mechanising as well as film licensing and marketing. It is the home entertainment distribution partner for Studiocanal in Germany and Paramount in Italy.
"The name Koch was just not the right appearance anymore," Kapelari told Screen.
Kapelari underlined Plaion's continuing commitment to theatrical releasing, alongside a push into creating its own IP.
"We see ourselves as a fully-fledged distributor and theatrical releases will be an important part of our business," he commented. "We still see ourselves as very strong in physical distribution…what will be done a little bit more than in the past is that we will go into production…definitely, we will be looking to own IP."
"We are very much supported by our parent company to expand into developing [our] own IP. It is actually the same strategy the games publisher is following," Kapelari continued.
Recent Plaion pick-ups on the film side include Park Chan-wook's Decision to Leave, which won the best director prize in Cannes, and Hirokazu Kore-eda's Broker, which won best actor in Cannes.
Intriguingly, Plaion is looking to expand into new markets. Kapelari hasn't discounted the possibility of the company ramping up film-based activities in the UK, where Koch briefly entered UK distribution in 2013, or setting up new operations in France or Spain.
"There is actually a desire and a plan to return to the UK," Kapelari commented but said it was too early to announce anything formally.
"In some of those countries, we already have good subsidiaries in the gaming sector and so to enter those markets, we would already have an advantage in having our own set-ups," he added.
Plaion is also looking to push its animé arm. "That is something we feel is very close to the gaming industry as well. We think a little bit of transmedia synergies…that is an area we are really looking for concrete opportunities."
Nor has Plaion ruled out investing into or acquiring other production companies.
"Our international expansion is a very important part of our strategy," Kapelari stated.
Kapelari also confirmed that Stuttgart-based international sales outfit Sola Media, which was acquired by Koch in 2020, will retain its name.
Sola Media, which specialises in children's and family films, is now also set to become more active in production. "Sola Media will keep its name and it will keep its position in the market. It will keep its focus on family entertainment and animation," said Kapelari.
All Koch activities are now "under the roof of Plaion Pictures" but the managing-director acknowledged it was not "yet fully decided" how different brands might now be styled. These include Japanese animated series channel aniverse, SVOD channel Moviedome and Amazon Prime SVoD channel Superfresh. It also owns Spotfilm Networx, which operates Netzkino, Germany's leading AVOD streaming platform.
Koch Media Italy will now become Plaion SIL.
Plaion confirmed recently it is coproducing kids' movie Ponyherz which Sola Media will sell.