HBO Max's 'Gossip Girl' is a teen drama series that follows Julien Calloway, a social media influencer whose life turns upside down after the emergence of the titular anonymous social media blogger. The second season finale sees a head-on clash between Julien and Gossip Girl as the race to expose the latter's identity heats up. In the aftermath of the finale's shocking events, two unlikely characters come face-to-face in a post-credits scene. If you are looking for an explanation about the post-credits and the tease for Gossip Girl's future, here is everything you need to know! SPOILERS AHEAD!
Gossip Girl Season 2 Finale Post-Credits Scene: Does Jordan Accept the Offer?
The season 2 finale of 'Gossip Girl' is titled 'I Am Gossip.' In the episode, the conflict between Gossip Girl and the teenagers comes to a head when Julien unites her friends to take down the anonymous blogger once and for all. Julien and the gang decide to have Zoya claim the credit for Gossip Girl's work. Since the anonymous blogger surfaced after Zoya arrived in New York City, people will likely believe she was behind the Instagram account. Therefore, the group plans to unveil her as Gossip Girl at the MET Gala, forcing the real person behind the account to come forward.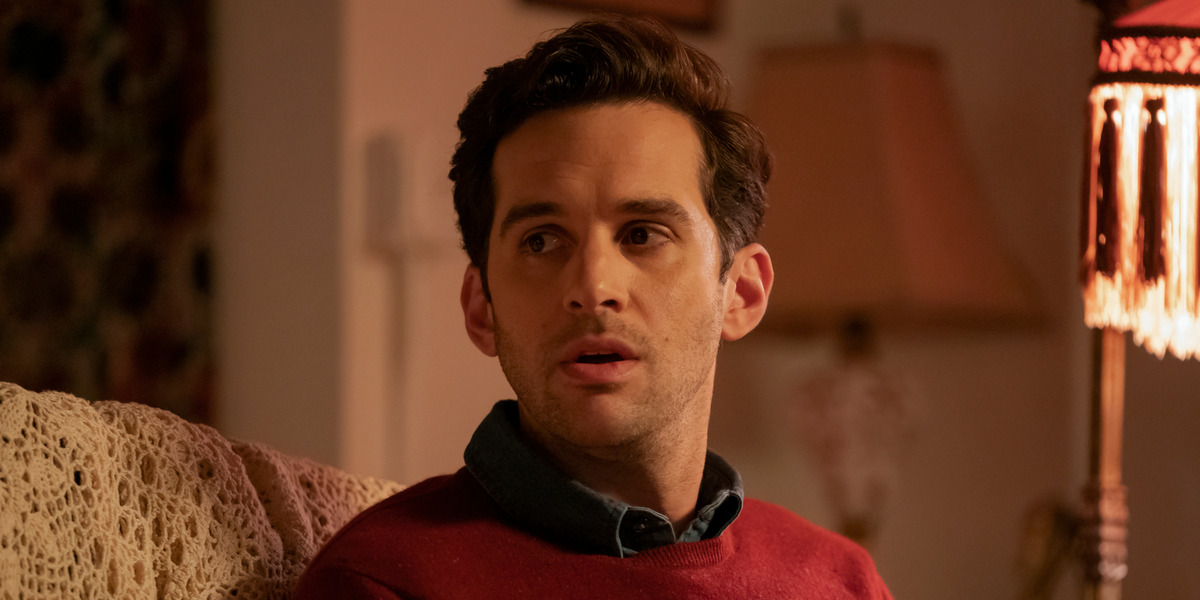 Ultimately, Kate allows Zoya to take the blame for Gossip Girl's actions and steps away from the drama. However, when the news about producers fighting for the rights of Zoya's life as Gossip Girl reaches Kate, she is tempted. Kate arrives at the meeting with the producers only to find herself trapped. She admits to being Gossip Girl and is charged with cyberbullying along with other crimes. Therefore, Kate is sent away, and Gossip Girl disappears for good. However, the post-credits scene hints at Gossip Girl's return.
In the post-credits scene, Roger Menzies (Malcolm McDowell of 'A Clockwork Orange') is on his private island waiting for a guest to join him. The guest is revealed as Jordan Glassberg (Adam Chanler-Berat), the former computer science teacher at Constance Billard and Kate's boyfriend. Roger reveals that he is aware of Jordan's involvement in Gossip Girl. Jordan helped Kate with the Instagram account that tormented teenagers from the most influential families. However, instead of exposing Jordan, Roger makes him an astounding offer.
Roger explains that he is planning to expand Gossip Girl. He wants to tap into the insecurities of teenagers across the globe. Therefore, Roger intends to recreate Gossip Girl as an app, allowing teenagers worldwide to spy on each other. With the money and influence of Roger Menzies, Gossip Girl in the form of an app will be practically unstoppable. While Jordan tries to deflect the offer, Roger reveals that Jordan's technological knowledge and love for causes make him an ideal candidate.
The scene ends before we can learn Jordan's answer to the offer. However, it is evident that Roger's offer entices Jordan. It would pull Jordan away from a life of mediocrity and allow him to express himself. Moreover, Jordan is an accomplice in Kate's crimes as Gossip Girl. Therefore, Jordan could face legal repercussions if he refuses Roger's offer. As a result, it is safe to say that Jordan agrees to build a Gossip Girl app for Roger Menzies. However, 'Gossip Girl' has been canceled by HBO Max, so we will likely never find out the impact of Roger's plan on the lives of Julien and her friends.
Read More: Gossip Girl Season 2 Episode 9 Recap