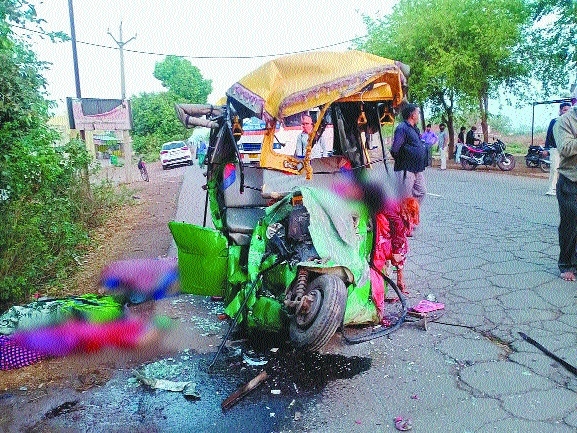 Staff Reporter :
Bhopal,
In a heart-rending incident, an uncontrolled bus hit an autorickshaw, killing auto driver and twelve women passengers in Gwalior on Tuesday morning. Chief Minister Shivraj Singh Chouhan has expressed grief on incident and announced relief of Rs 4 lakh to kin of every deceased.
Transport Minister Govind Singh Rajput has ordered investigation in the case. It was around 5 am that a bus going to New Delhi from Gwalior collided with an auto, carrying twelve women passengers, near Jalalpur village on Gwalior-Morena road. It's being said that bus hit auto in bid to save a milkman.
Along with auto driver, all twelve women died in the mishap. Victims used to take two auto rickshaws to go to Anganwadi centre to prepare food and after work, they used to return in morning. One of the autos developed technical snag, hence all of them were returning in one auto which met with mishap. Transport Minister Govind Singh informed that Energy Minister Pradhyuman Singh Tomar reached the spot soon after the mishap. Commissioner Transport Mukesh Jain and other senior officers are investigating the case.